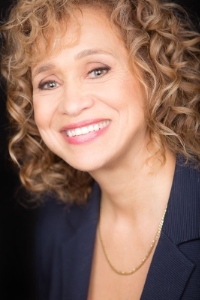 A little bit of

Faith
Hi, I'm Faith and like you, I'm on the entrepreneur's journey. In the last few years I've learned a lot about coaching, speaking, writing, marketing and being a creative entrepreneur. I want to share my lessons in order to save you time, money and heartache along the way. On this blog, I share my reflections on coaching, speaking, writing, and on life.  This page will give you an idea of what to expect.
I have Worked in corporate Sales & Marketing for 25 years – pharmaceutical and medical equipment sales.
Wanted to work equally hard for my own business.
Turned my coaching hobby into a full time pursuit.
Got the certifications – ICF in 2004, Dale Carnegie Coach in 2007 & John C Maxwell coach in 2012.
Guided successful entrepreneurs and coaches through major transitions.
I am excited to share all I've learned and help you on your journey!
Back Story
I worked in pharmaceutical sales and marketing in the corporate world for over twenty-five years. I had a great job that paid the bills and I travelled all over the world attending conferences and meeting with key opinion leaders who were making a big impact in the medical world. On one level this was an exciting job. I enjoyed meeting smart and driven people and loved traveling to exciting countries.  On the other hand, I was rarely home and my family and social life were pitiful.  I worked fourteen hour days and I traveled every other week. One day, as I was walking along the marina in Copenhagen, I had an insight: "If I can work this hard and make so much money for a company that is not my own, why can't I build my own business and make money for myself? What stops me?" After lots of thought and research, I decided to pursue coaching. I signed up with the The Adler International Coaching School (U of T). I used my vacations to take the in-person classes and did my practicum in the nooks and crannies of my full-time job.  And started taking on clients the same way, in my non-working hours. One of my first clients had such great results, he inspired me to keep going when I felt like giving up.  He stopped procrastinating on his research project that had been held up for two years and sent it off for publication before our 90-day coaching program was up. He said,
"Physicians who are able to maintain a positive outlook and not waste time fighting the bureaucracy are able to keep their enthusiasm and energy up.  Fighting creates too much resistance. I have discovered that the best way to move through the process of getting new drugs approved is to become an advocate. Working through the (j90-day Peak Potential Coaching Process) wheel of life and goal setting and planning process was very good.  It became clear to me that doing just one thing can make a big difference.  For me, it was about keeping my exercise program going – sticking to it. When I am able to do that everything falls into place. I can begin my projects and be sure to complete them – on time.  Faith, your coaching was 9 out of 10.  It  helped me put things into perspective."
Dr. B., Associate Professor of Medicine, University of Toronto
I became energized with my coaching business and motivated to build a successful practice. This helped me in every aspect of my life. Not only did I perform better work in my full-time job because I now approached everyone from a coaching perspective, I was generating more income for the company and making more money for myself.  But I wanted to take this hobby of coaching full-time. In 2004, I made the big leap. It was not easy. For four years I struggled to make a living at my coaching business. I made a lot of mistakes. Things weren't progressing as quickly as I needed them to and I ran out of money. I eventually gave in and went back to work selling medical equipment to hospitals. I did that for another four years and saved up again to quit and get back into coaching full-time. Along the way, I have developed an unshakeable confidence that I have everything I need in order to overcome the ups and downs and the challenges I will continue to face as I do the work I love.
My Clients Say
The transformations I see in my clients are worthy of the work. Here's is a note one of my clients, Peter, sent me recently:
"Before I met Faith, I had been successful in many business endeavours, and had overcome severe adversity. I had no difficulty in bouncing back from setbacks or starting new ventures.
From being decisive and focused, I was now stuck. I found myself exploring many opportunities without making the commitment or taking sufficient action. I was frustrated with my lack of  progress.
Faith worked with me to help me discover the cause of my frustration and to acknowledge that I did already know the solution. I was able to transform my vague ideas into a coherent action plan. I clarified my strengths and talents and trusted my heart. My path became crystal clear and I was able to step into it without hesitation.
I have worked with mentors and coaches in the past, Faith stands head and shoulders above any of them. I am very grateful that our paths crossed at a time in my life when I needed her expertise."  Peter W., Coach, Speaker, Writer
You should know that I'm not (yet) a famous millionaire from my products and services. I'm a coach, writer, and speaker trying to make a difference and share what I learn along the way. Together we will work our way through this new world of business with unshakeable confidence. So let's get started!
Faith
P.S. Stay tuned for my soon to be released book, Unshakeable Confidence.